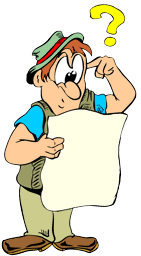 There's some good reading on some of the magic blogs right now. Of course there's a load of crap too, but the balance isn't quite as bad recently. Obviously, this reflects my likes and prejudices. Please take it as such.
B. D. Erland continues to write one of the most thoughtful and well constructed blogs in our strange little world. I particularly liked his article How to spend your 1st $100 in magic. This is kind of like the five foot shelf exercises, but with a very different slant. I really can't argue with his choices, although I think I would have taken a different approach, but that's what these articles are all about.
Andster, over at I, Magician can be a fun read. Posting has been more erratic lately, but he's at that great age when the glands are still pumping wildly and has probably found girls a LOT more fun – at least I hope so. Like Tom Frank, he frequently puts more of himself in public than many of us are comfortable doing.
The Smiling Mule writes The Phantom Notebooks. It has become one of my favorite reads. Maybe, it's because he's as cranky as me. A recent article Deconstructing the Cafe was wonderful. He classifies the Cafe posters into 6 categories: